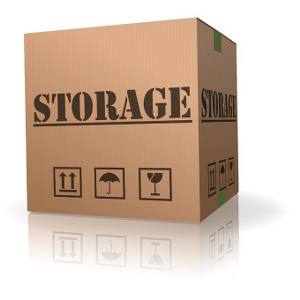 We offer storage solutions for all our clients. It's a service whereby we provide our business customers a secure space where they can store almost anything they desire.
This service offers a fantastic solution to clients who are contracting us to renovate their office space and need somewhere to store their equipment while we carry out these works. We offer a good deal for customers who are using us for their office re-configurations.
We rent our storage areas for a minimum of 28 days at a time but there is no maximum limit for how long you can keep your items stored in our unique facilities. You can also store almost anything you would like or need to store.
The only things which can't be stored are:
[list class='bullet-1′] [li]Living materials, such as animals and plants[/li] [li]Hazardous items such as flammable liquids or explosives[/li] [li]Items that can decompose[/li][li]Unauthorised or illegal goods such as firearms.[/li] [/list]
We can offer a storage space to suit any budget and any requirement.
We offer great access to our clients who have booked with us and no charge is made for site visits. Our opening hours are:
Monday to Friday 09.00 – 18.00
Saturday 09.00 – 13.00 (by prior arrangement)
Unfortunately, Interior Concepts Storage is closed on all Bank Holidays and on Sundays. However, you do not have to book in a time to come and visit so you have the flexibility of arriving at any point during the above visiting hours.
Once you have made your enquiry and you are ready to use Interior Concepts Storage, you can come and begin storing straight away, provided we have enough space for your requirements! All we need from you is the relevant documentation required to complete your contract and for you to sign the form. We request two forms of identification of which one must be a photo ID such as a passport or a driving license. Payment of the first invoice must be made prior to any of our customers storing any of their goods.
The cost depends on the size of area you require so for further information about costings and to find out more about the area size you will need please call us on 01403 820000. Payments can be made by standing order, BACs or by a company cheque and we can either bill monthly, quarterly or annually dependent upon your choice so we offer great flexibility when it comes to your payment plan. We always aim to send invoices so our customers receive them ten days before payment is due for that payment cycle.
What is more, at Interior Concepts we don't require a deposit for your storage room. We do expect the first four weeks of your storage rent fee to be paid before you bring your goods in to store but there is no deposit required for your space.
We can also provide a removals or a van service in which to collect and deliver your goods. This is in operation constantly, so please call us for more details and costings if you would like to take advantage of this service.
We require that all our customers have their goods insured while they are being stored in our facilities. We highly recommend that you purchase this insurance because unfortunately we cannot take any responsibility for your goods while they are on our premises.